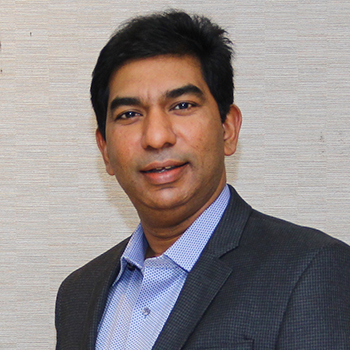 Nagalingeswaran Kumarasamy
Chief and Director, Infectious Diseases Medical Centre, Voluntary Health Services Hospital, Chennai, Southern India
Biography
Academic Training & Fellowships:
Graduated in Medicine from Madras Medical College.
Residency in Medicine at  Govt. General Hospital, Chennai.
Graduate program in Epidemiology and Fellowship in HIV Medicine at Johns Hopkins University, Baltimore, USA
Ph.D in Medicine and Infectious Diseases at University of Madras
Post Doctoral Fellowship in Infectious Diseases and Public Health at Brown University, USA
FRCP –Fellowship in Medicine and Infectious Diseases from the Royal College of Physicians, London, UK
Current Responsibilities:
Chief & Director, VHS-Infectious Diseases Medical Centre – Directs a clinic which provides medical care for more than 20,000 persons with HIV and Infectious diseases in Southern India.
 Director& Site Leader– Chennai Antiviral Research and Treatment (CART) Clinical Research Site  of US National Institutes of Health(NIH).
 Principal Investigator – ACTG,HPTN,INSIGHT network studies of National Institutes of Health/USA for the Chennai site.
Clinical Investigator for several on going clinical research projects with Brown University/ USA , University of California San Diego/USA  , Harvard University/USA and University of New South Wales/Australia.
Visiting Faculty – Brown University, Providence, USA
Expert panel member– WHO- ARV Treatment guidelines committee
Faculty – Physician's training programs in HIV medicine and Infectious Diseases.
General Secretary & Governing Council member – AIDS Society of India (ASI) ; Governing council member-International Infectious Diseases Society
Organizing Chair of ongoing CART symposium, an annual ART update.
Advisor to World Health Organization
Member-COVID19 National Task Force for Clinical Research and Drug Development
Research Interests:
Natural History of HIV Disease in Developing countries
Long term impact of antiretroviral drugs in Resource constrained settings
Publications and presentations:
Has published more than 400 manuscripts in medical journals, delivered more than 200 invited presentations in conferences/symposia and contributed to several book chapters and Treatment Guidelines.
All sessions by Nagalingeswaran Kumarasamy