HIV-NAT is affiliated with The Thai Red Cross AIDS Research Centre in Bangkok, Thailand, with the Kirby Institute for infection and immunity in society in Sydney, Australia, and with the Amsterdam Institute for Global Health and Development in Amsterdam, The Netherlands. Since 1996 our centre has been conducting clinical research in HIV, meeting international standards, and gaining vast experience in the coordination of multicentre trials in Thailand.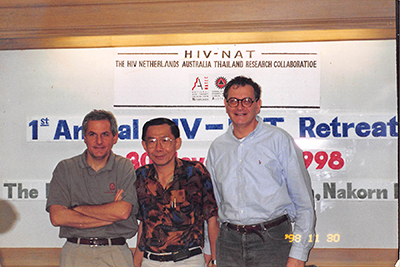 The vision of the HIV-NAT was conceived during a meeting between Professor Praphan Phanuphak, Professor Joep Lange and Professor David Cooper in November 1995. As the directors of HIV Research Centers in Bangkok, Amsterdam and Sydney respectively, these physicians had met previously at many international HIV conferences and meetings. In light of the ongoing HIV epidemic in Thailand, they discussed a need for more affordable HIV treatments in Thailand and other resource limited settings, and the reluctance on the part of the pharmaceutical companies and other sponsors to move HIV related clinical research to areas where HIV is most prevalent. They concluded that a multi-centre clinical research organization should be established in Thailand to address these issues. HIV-NAT was founded and the first study began enrolling patients in September 1996.
Over the last 20 years, HIV-NAT has grown into an internationally recognized research organization and its core research areas include pharmacokinetics of HIV therapy, co-infections with Hepatitis B, tuberculosis and HPV, new drug development and cohort and strategic studies.
HIV-NAT's accomplishments and activities include, but are not limited to, the following:
The completion of 68 studies and the coordination of 60 studies that are currently running
The initiation and participation in studies which have influenced Thai and international HIV treatment guidelines. It has also expanded its research scope to include sexually transmitted infections and prevention
The Bangkok International Symposium on HIV Medicine is the largest meeting of its kind in South East Asia and has been convened by HIV-NAT every January for the past 21 years.
HIV-NAT has provided HIV care services to almost 1,500 adults and almost 250 children and adolescents since its inception in 1996
HIV-NAT actively participates in community outreach programs and charities, to serve HIV infected children and their families in Thailand.
HIV-NAT's long term goal is to keep setting up and participating in HIV clinical research and to provide continuous clinical care for our patients.
---
Vision
To conduct HIV clinical research according to internationally accepted Good Clinical and Laboratory Practice and conduct clinical intervention studies that will yield answers to locally and regionally relevant research questions and to serve as a training center in the practical, ethical and scientific aspects of HIV care and clinical trials for healthcare workers in government or university teaching hospitals and other related organizations in the region.
---
Missions
HIV clinical trials (adults and pediatrics) including TB, HBV, HCV
Training in HIV medicine: Annual symposium and Gilead-sponsored regional training courses for Asia
Training in GCP and clinical trials
Post-graduate studies
One of the NIH-sponsored CTU sites (ACTG)
---
Organization structure
The HIV Netherlands Australia Thailand Research Collaboration (HIV-NAT) is the largest international HIV clinical research unit within the Thai Red Cross AIDS Research Centre. It was established in 1996 as a collaboration between the TRC-ARC, the Kirby Institute of Infections and Immunity in Society/University of New South Wales in Sydney, Australia and the Amsterdam institute in Global Health and Development in Amsterdam, The Netherlands. HIV-NAT has been in the forefront in the field of HIV clinical research in Thailand and in the SEA region. HIV-NAT currently has 108 staff members.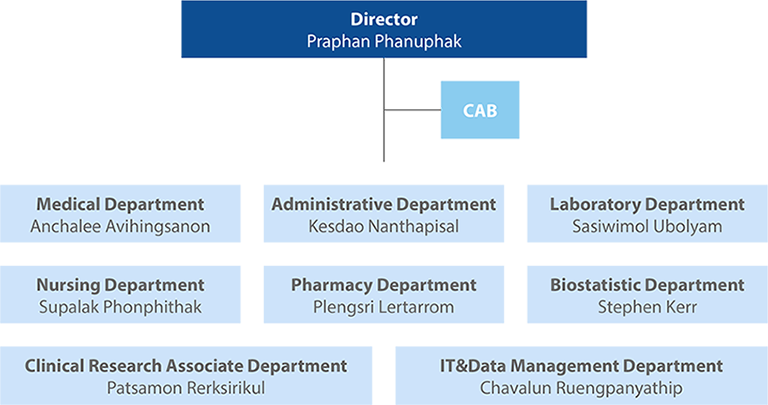 ---
Our staff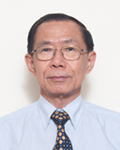 Praphan Phanuphak, MD, PhD
Director
He is a specialist in immunology, microbiology, and internal medicine. He directs the TRC-ARC, and is Co-Director of its subsidiary, HIV-NAT. Dr. Phanuphak has managed HIV-infected patients and conducted HIV research since diagnosing and reporting the first case of AIDS acquired in Thailand. He was godfather of both the TRC-ARC and its Anonymous Clinic, founded upon his initiative by the TRCS in 1989 and 1991, respectively. In the mid-1990s, he conducted the first clinical trial in Thailand of an AIDS vaccine. He has been PI on numerous internationally-funded HIV studies.
---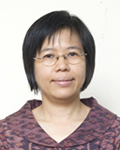 Anchalee Avihingsanon, MD
Head of Medical Department
She is a specialist in infectious diseases. She joined HIV-NAT in 2003 as a research physician, and since then she has led and coordinated over 40 clinical trials investigating various aspects of HIV. She is Thailand country coordinator for START and other INSIGHT Network studies, and is member of the INSIGHT Network Steering Committee. She obtained both Thai government and international funding to investigate research questions of relevance to Thailand and the region, including the pharmacokinetics of low dose antiretrovirals, and studies of tuberculosis, hepatitis B and C, and HIV renal disease. Dr. Avihingsanon has been Chief of the HIV-NAT Medical Department since 2009. She is on the writing committee for Thai HIV Treatment Guidelines, and a member of Track B planning the 2013 International Congress on AIDS in Asia and the Pacific. She advises the TRC-ARC's Community Advisory Board (CAB).
---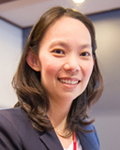 Kesdao Nanthapisal, MCom
Head of Financial and HR/Office Operation Department
She is the financial controller with vast experience in project accounting and financial management. She has joined HIV-NAT in 2000, and overseen budget and financial management for over 50 studies.


---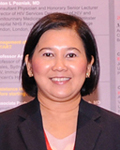 Sasiwimol Ubolyam, MSc
Head of HIV-NAT/Chulalongkorn Clinical Research Laboratory Department
She has over 15 years of experience supervising the laboratory in compliance with Good Clinical Laboratory Practices (GCLP). She is the laboratory core leader for NIAID INSIGHT network and the CIPRA network studies.


---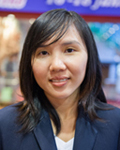 Supalak Phonphithak, MA
Head of Clinical Study Nurse Department
She has a long experience in clinical research and patient care and currently supervises 20 study nurses and assistants.



---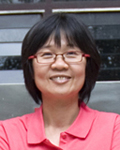 Plengsri Lertarrom, BPharm
Head of Pharmacy Department
She has 26 years of experience as a registered pharmacist including 6 years in HIV clinical research. She is familiar with the pharmacy guidelines and instructions for DAID clinical trial network.



---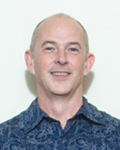 Stephen Kerr, MIPH, PhD
Head of Biostatistics Department
He has a background in pharmacology and pharmacoepidemiology, and holds a joint Faculty position at the Kirby Institute, University of New South Wales in Sydney, Australia. He liaises with study sponsors, principal investigators and DSMB's to coordinate bio-statistical aspects of study development and analyses for TRC-ARC.
---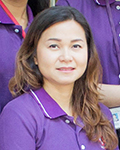 Patsamon Rerksirikul, MSc
Head of CRA Department
She has a background in pharmacology. She has 5 years of experience in clinical research associate and currently supervises 14 clinical research associates and 3 assistants.



---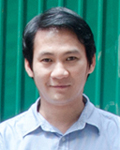 Chavalun Ruengpanyathip, MSc
Head of Data Management and Information Technology (IT) Department
He has over 16 years of experience in the data management and IT field and has been responsible for developing and maintaining the electronic database system for TRC-ARC and multi-site studies.