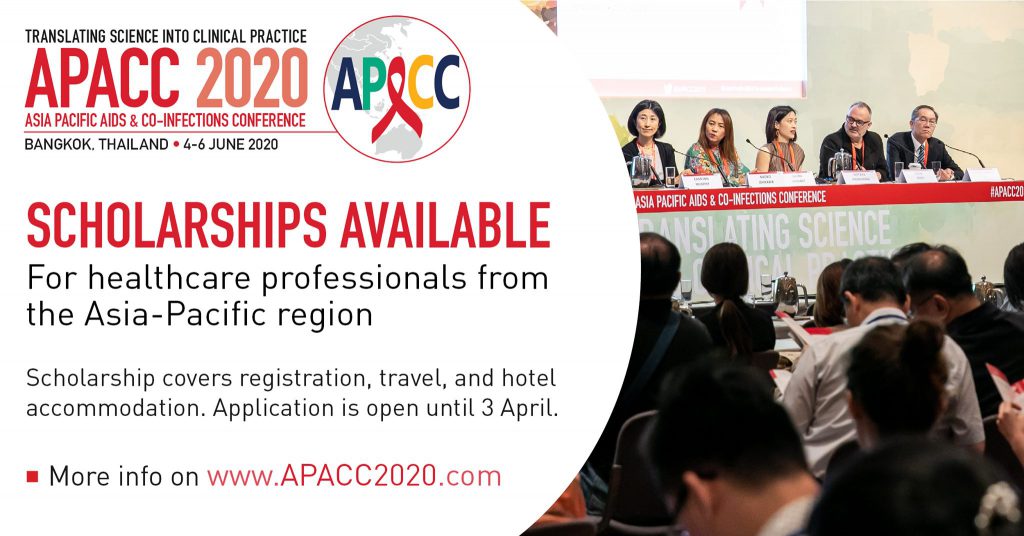 COVID-19 Update – 17 March

As of 17 March 2020, APACC 2020 is re-scheduled and will take place from 15 to 17 October 2020. The location remains in Bangkok, Thailand.
Event date: October 15-17, 2020
Event venue: Bangkok, Thailand
Website: https://www.virology-education.com/event/upcoming/apacc-2020/
WHAT'S NEW
Registrants that are able to attend the new dates will automatically have their registration re-assigned to the new dates. If you are not able to attend, we will refund 100% of your registration fee. Please contact us if you need to cancel your participation by 30 June.
The new abstract deadline is Friday, 31 July. The conference secretariat has contacted the abstract submitters individually to inquire whether they would like to withdraw and/or re-submit their abstract.
The new scholarship application deadline is Monday, 3 August.
The dates for the pre-events: Asia Pacific HIV Clinical Forum and Asian Stigma & Discrimination Forum have been re-scheduled consequently.
We are available to answer any questions or concerns that you may have about your participation at APACC 2020. For more information, please contact Mr. Kun-Chieh Wu at kun-chieh@vironet.com.
To stay updated on developments about APACC 2020, make sure you are signed up for our newsletter.