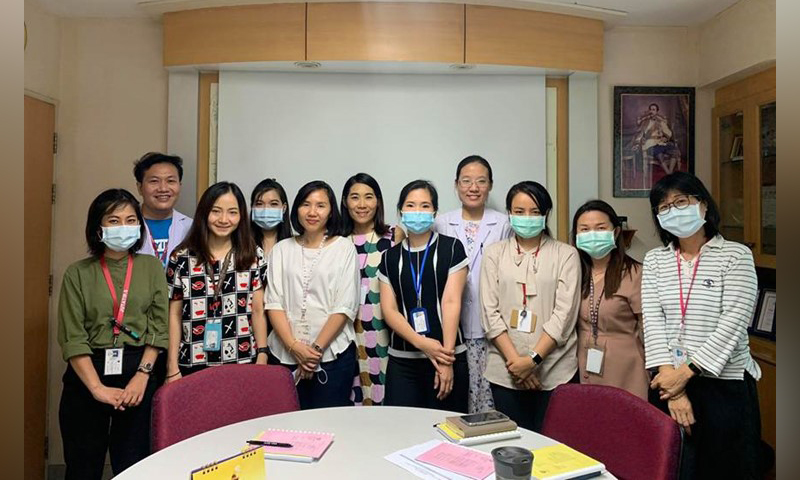 D2EFT: Dolutegravir and Darunavir Evaluation in Adults Failing Therapy
Update from a study site: HIV-NAT Thai Red Cross, Thailand
At our site, we have outpatient clinic every day. We are a referral center, and we are well known in the HIV drug resistant community. If other clinics have a drug resistant patient, they will send their patients to us. Our patients who have resistance are enrolled into the D2EFT study.
Each day we have direct contact with other physicians in other hospitals and we make an appointment for the patients to come to our clinic to do initial assessment.
Since COVID-19, for patients who are on trial, we have been doing virtual visits by phone calls. When a participant needs endpoint evaluation, they will need to come to the clinic to have a blood test.
During COVID-19, we have stopped all visits according to the protocol from the sponsor. We send medications via postal services. At every visit that we have direct contact with the patients, we wear PPE, face mask, face shield and have social distancing. We also have temperature measurement and screening questionnaire before entering the clinic.
An interesting learning from this experience is that we actually can do most things virtually. We have video calls, messaging, and telephone calls during the COVID-19 outbreak. The patients also understand the situation and they are willing to do virtual visits. Normally the patients like to see the doctors a lot. But during COVID-19, they cooperate with us and stay at home. They are very happy to receive their medications via postal mail. In our clinic, the team help each other preparing and sending the medications.
In Thailand, we have successfully controlled COVID-19 because everyone stays at home, wear mask, wash their hands, do social distancing, etc. Right now, it is so important that we help each other. Everyone needs to cooperate with the government. Information is provided to everyone by television, radio or internet, social media so people will understand the situation and comply with the recommendations.