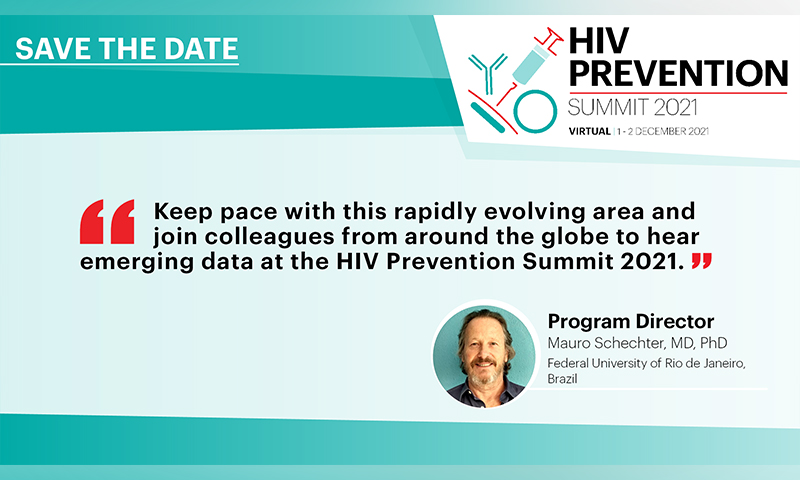 Event Date: 1-2 December 2021
Format: Virtual
Website: https://academicmedicaleducation.com/hiv-prevention-summit-2021
This is the second meeting in the HIV Prevention series. The first meeting in this series was the HIV Prevention Review Meeting 2021.
This summit aims to increase knowledge among healthcare workers worldwide on the exciting new advancements in HIV prevention that we are currently witnessing.
The program is designed to promote understanding among physicians, nurses, policymakers, and community advocates on antiretroviral drugs for prevention, novel formulations and devices, implementation strategies, and individual and community-based behavioral aspects of prevention, as well as insights into the vaccine landscape and prospects of monoclonal antibodies for HIV prevention. The universal educational needs regarding existing and novel prevention approaches will be addressed in the truly global context of the HIV epidemic.

The registration fee is waived for all healthcare professionals.